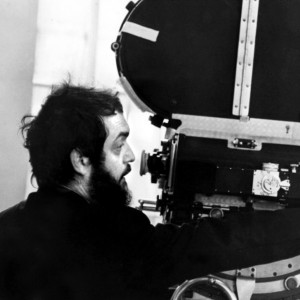 Stanley Kubrick
Stanley Kubrick was an American film director, screenwriter, producer, cinematographer and editor, who is among the most important contributions to world cinema in the twentieth century. Kubrick was legendary for his artistic independence and his disdain for studio interference, all with the rare advantage of having financial support from major studios. Kubrick's private estate in the United Kingdom included editing and sound facilities, and he was famous for creating his own shooting locations instead of traveling to them. He was indifferent to what the public thought of his image, hated any form of publicity and rarely was photographed or interviewed. Kubrick's films covered a variety of different genres including war, crime, literary adaptations, black comedies, horror, epics, and science fiction. His films, typically adaptations of novels or short stories, are noted for their dazzling and unique cinematography, attention to detail in the service of realism, and the evocative use of music. Kubrick was also noted for being a demanding perfectionist, using painstaking care with scene staging, camera-work and coordinating extremely closely both with his actors and his behind-scenes collaborators. Starting out as a photographer in New York City, Kubrick taught himself all aspects of film production, photography and directing after graduating from high school. Kubrick brought that same approach to his first two features, which he financed himself on a shoestring budget: Fear and Desire (1953) and Killer's Kiss (1955). But it wasn't until Kubrick's crime noir The Killing (1956) and his anti-war classic Paths of Glory (1958) that Kubrick would begin to emerge as a distinctive talent. Kubrick was brought on as director of Spartacus (1960), Kubrick's only blockbuster, and a film Kubrick later said he disliked. Kubrick moved to the United Kingdom in 1961, partly to isolate himself from Hollywood interference, and in 1962 made Lolita. But it was his satirical black comedy Dr. Strangelove (1963) that Kubrick had his greatest early hit. Starring Peter Sellers in three different roles, the film treated nuclear war as a political joke. Many of Kubrick's later films broke new ground in cinematography and innovative special effects, most famously his science fiction masterpiece 2001: A Space Odyssey (1968). In A Clockwork Orange (1971) Kubrick created a fearsome vision of the near future which was so disturbing that the movie was banned in Britain for 27 years. For the historical epic Barry Lyndon (1975) Kubrick obtained lenses developed by Zeiss for NASA in order to film scenes under natural candlelight, while his horror adaption of The Shining (1980) was among the first to make use of a Steadicam for stabilized and fluid tracking shots. After the Vietnam war film Full Metal Jacket (1987) Kubrick waited a decade before making the erotic thriller Eyes Without Shut (1999). Just four days after editing the final cut of the film Kubrick died in his sleep at the age of 70 after suffering a massive heart attack.
---
---
Stanley Kubrick
Stanley Kubrick Featured Films

Availability of

Stanley Kubrick

movie memorabilia for sale changes daily.
The products and pricing shown below are current as of:

Wednesday, Aug 23, 2017
Stanley Kubrick
---
Products previously bought from this site:
---
lolita vhs very good vhs james mason shelley winters su stanley kubrick, a clockwork orange t shirt vintage retro cult movie poster tee stanley kubrick, stanley kubrick essential collection dvd 2011 10disc set17811336014, stanley kubrick 1980 book clockwork orange michel ciment color big hard cover, stanley kubrick the complete films 2003 book by paul duncan clockwork orange, stanley kubricks full metal jacket soundtrack warner bros 1987 vinyl, american film director stanley kubrick camera postcard dmitri kasterine 1969 rep, a clockwork orange dvd 2001 stanley kubrick collection letterboxed, stanley kubrick t shirt filmmake s m l xl 2xl, stanley kubricks barry lyndon bluray disc brd , full metal jacket dvd 2001 stanley kubrick collection, vintage 80s clockwork orange stanley kubrick punk movie cult tshirt, stanley kubricks spartacus dvd kirk douglas laurence olivier peter ustinov , the stanley kubrick archives, record 2001 a space odysseystanley kubrick1968 scifi soundtrack lpmgm s1e13, a clockwork orange stanley kubrick director malcolm mcdowell, clockwork orange movie tshirt tee stanley kubrick apparel new 310, stanley kubrick visionary filmmaker collection bluray 8 discs newsealed, spartacus blu ray disc only kirk douglasstanley kubrick, lot of 15 the shining film postcards 2012 bfi film forever stanley kubrick, clockwork orange stanley kubrick vhs cover 10 x 7 reproduction metal sign , 4 film favorites stanley kubrick the shining special edition 2001 a space o, full metal jacket dvd 2001 stanley kubrick collection rare oop brand new , full metal jacket used movie dvd vietnam war stanley kubrick film adam baldwin, a clockwork orange stanley kubrick limited exclusive blu ray steelbook new , lolita movie tshirt mens xl stanley kubrick film vladimir nabokov 1962 blue new, stanley kubrick a narrative and stylistic analysis 2nd edition by mario new, science fiction 2001 a space odyssey stanley kubrick ger 1sh cinerama, new clockwork orange movie tshirt tee stanley kubrick apparel tee shirt top 12, new clockwork orange movie tshirt tee stanley kubrick apparel tee shirt top 11, new clockwork orange movie tshirt tee stanley kubrick apparel tee shirt , new clockwork orange movie hoodie stanley kubrick apparel mens top 10, new clockwork orange movie tshirt tee stanley kubrick apparel tee shirt top 9
Other Films and Movie Memorabilia Visitors Were Searching For...
---
ebay original movie poster mint condition of paths of glory, film director stanley kubrick, classic art movies to watch, ebay com/stanley kubrick, kubrick photos for sale, rare dvd shop r1, stanley kubrick, stanley kubrick biography,